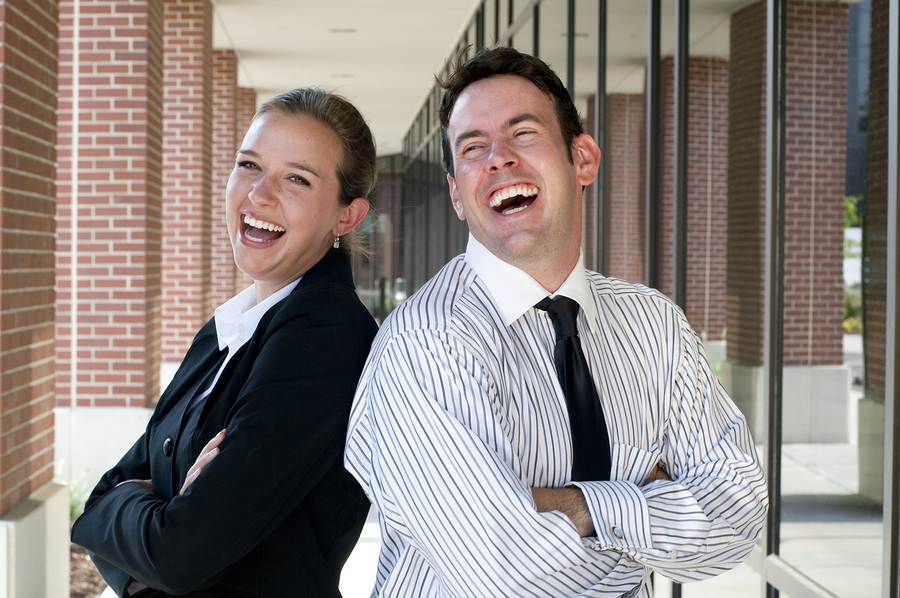 "There is no place for humor in business." If you've heard this, don't buy into it.
Think about it. This attitude serves to strip a degree of enjoyment out of what amounts to the lion's share of your day.
Yes, some humor is simply not in good taste. Avoid that. But that doesn't mean you need to abandon humor altogether, right?
Useful humor need be nothing more than a clever comment about the weather, a local sports team or the quality of office coffee. And any of these will ease the general tension of a professional environment.
Remember, humor reminds others that you're human. It is something with which anyone can identify. Plus, it's nearly impossible to dislike someone who has made them laugh or is genuinely laughing at something funny.
So, don't be afraid to yuk it up in business.
---
Like what you've read? Prefer to hear it as a podcast or daily flash briefing? Subscribe to the Networking Rx Minute podcast here or wherever you get your podcasts.
---