Patty Boerger, 2013 President of the Heritage Chapter set the tone for the new year with a message that "we need to be full of K.R.A.P.". That sounds bad doesn't it, but didn't it get your attention.
K.R.A.P. is an acronym and is explained below.
'K' stands for 'Knowledge'. Do you let your fellow members know what it is you do and more importantly ALL that you do. Too often we get stuck telling only part of our story and it is the same over and over again for our 30 second commercial.  Mix it up and mention something that is not global, but is a small thing that you can do. Knowledge is power and the more they know about you and your business the better they can get referrals for you.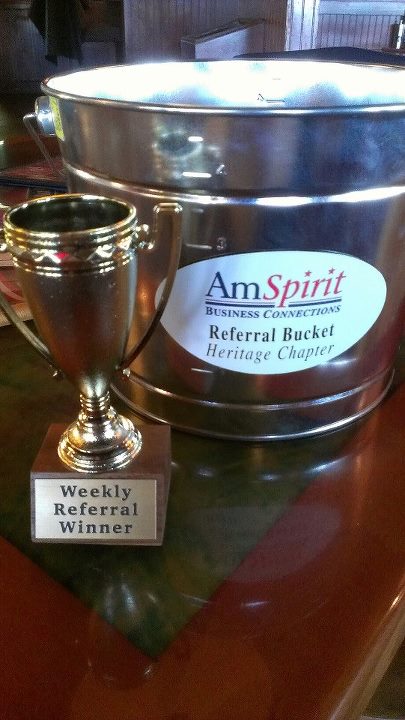 'R' stands for 'Referrals and Responsibility'. This is a two way street. When you give a referral, especially a 2nd generation one, make sure the other person knows who will be calling them. AND more importantly it is the responsibility of the member getting the referral to contact the other party within 24-48 hours.
'A' stands for 'Achievement'. We are all good members in AmSpirit, but to reach our potential and use this organization to its utmost, we must all help to achieve our Goals… both individually and as a chapter. That means Giving Referrals, attendance, and participating in the various events that our club or others have. Only by giving can you expect to receive.
'P' stands for 'Participation'. Don't expect others to be enthusiastic about doing business with you IF you are not at the meetings. If you don't give referrals… or if they don't know enough about you. Be there each week and live up to your responsibility to give at least 2 referrals each month… and participate in the lunch buddies, and go to a MORE meeting at least once during the year.
Come on lets ALL be full of K.R.A.P. this year.