Kevin Bacon is a relatively well known and popular American actor. The idea behind the Kevin Bacon game — which is a popular pop culture trivia game – is to link any actor or actress through the movies they've been in, to Kevin Bacon.
Example: Mary Pickford was in "Screen Snapshots" with Clark Gable, who was in "Combat America" with Tony Romano who, 35 years later, was in "Starting Over" with Kevin Bacon. Three Steps.
In the 1990's, computer scientist Brett Tjaden (University of Virginia) using the Internet Movie Database determined that Kevin Bacon was on average 2.8312 steps from any actor or actress (which placed him 668th of all actors and actress). Then using the database, he determined the overall connectivity of every actor and actress in the database. Among the top 50 were names such as Martin Sheen, Robert Mitchum, Gene Hackman, Donald Sutherland, Rod Steiger, and Shelly Winters.
In the magazine Nature, Duncan Watts and Steven Strogatz further reviewed this analysis and attempted to determine why an actor such as Burgess Meredith, appearing in 114 films, ranked in the top 20 when Gary Cooper with a similar number of films ranked even behind Kevin Bacon at 878th and John Wayne with 183 films only ranked 160th.
What they concluded was that while Gary Cooper and John Wayne appeared in a significantly greater number of movies, the movies they did appear in where similar movie types. In fact, over 50% of John Wayne's movies were westerns.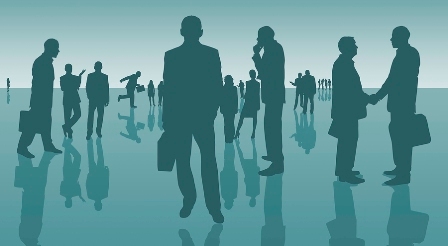 Burgess Meredith, on the other hand (who only appeared in approximately 60% of the movies as Gary Cooper and John Wayne) appeared in a wide variety of movies types: 42 dramas (including Of Mice and Men (1939) and Rocky (1976)); 22 comedies; 8 adventures; 7 action; 5 documentaries; science fiction, horror and a western; 4 thrillers; 4 crime movies; 2 children; 2 romance; 2 mysteries; 1 musical; and 1 animated film.
Here is the "take away" from the Kevin Bacon game and the analysis of the relativity connectivity of actors and actresses. First, take a look at your network. If it is unproductive or stagnant, look at whom you are involved with.
Does your network look like Burgess Meredith's career? Great! Does your network resemble the career of John Wayne? If so, work to diversify your network.
If everything you do revolves around work, family, or one group of people, your network will have limited potential. To explore the real potential of your network, however, you need to live in lots of worlds. Get involved at work. Get involved at church, PTA, youth sports. Belong to a trade association outside your profession.