Networking opportunities fall into three distinct categories: Face To Face … Electronic Encounters … and Social Media.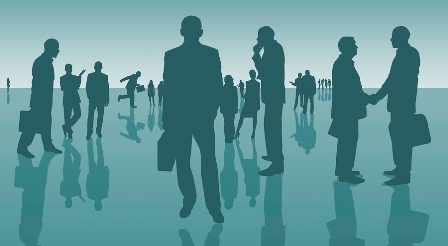 FACE TO FACE networking opportunities including, various activities when you are out and about with people. These include:
Structured Networking, like Toastmasters, Rotary, Lions' Club, or organizations like AmSpirit Business Connections.
Networking Events, including trade shows, volunteer activities, business after-hours, Chamber events, seminars, and even social events like tailgates.
Free-Form Networking includes perhaps a round of golf, meeting over a cup of coffee, or just getting together.
With respect to networking in the modern age, much of what you can do face to face, you can accomplish via ELECTRONIC ENCOUNTERS. More specifically, you network over the telephone, over e-mail and through texting. Remember networking is more than selling and prospecting. It is two or more people working towards their mutual benefit – sharing referrals or contacts, passing on information, being encouraging and supportive.
Finally, in the 21st century, technological innovation has given way to SOCIAL MEDIA websites. These are nothing more than virtual venues where you can network – again, share referrals or contacts, pass on information, be encouraging and supportive.
The main three social media applications are LinkedIn, Facebook, and Twitter, but beyond these are dozens and dozens of others. If used properly, social media will allow you to network on a massive scale, on a worldwide basis, 24 hours a day and seven days a week, and do so with incredible information about your networking partner before you even make contact.