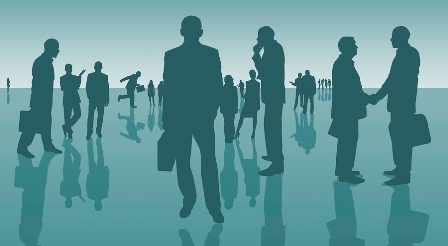 Kevin Bacon is a popular American actor. The idea behind the Kevin Bacon game is to link any actor or actress to Kevin Bacon through the movies they've been in.
For example: Mary Pickford was in "Screen Snapshots" with Clark Gable, who was in "Combat America" with Tony Romano who, 35 years later, was in "Starting Over" with Kevin Bacon. Three Steps.
In the 1990s, computer scientist Brett Tjaden determined that Kevin Bacon was on average 2.8312 steps from any actor or actress, which placed him 668th of all actors and actresses. Then he determined the overall connectivity of a host of other actors and actresses. Among the top 50 were names such as Martin Sheen, Robert Mitchum, Gene Hackman, Donald Sutherland, Rod Steiger, and Shelly Winters.
Duncan Watts and Steven Strogatz further attempted to determine why actor Burgess Meredith, who appeared in 114 films, ranked in the top 20 when Gary Cooper, with a similar number of films, ranked 878th, and John Wayne, with 183 films to his credit, only ranked 160th.
They concluded that while Gary Cooper and John Wayne appeared in a significantly greater number of movies, the movies were of a similar type. In fact, over 50% of John Wayne's movies were westerns.
Burgess Meredith, on the other hand, appeared in fewer but a greater variety of films: 42 dramas, 22 comedies, 8 adventures, as well as action, documentary, science fiction, horror, western, thrillers, crime, children, romance, mysteries, and even a musical and one animated film.
What can you take away from the Kevin Bacon game? If your network looks like Burgess Meredith's career, with lots of variety and diversity, you're probably doing great! But if your network resembles John Wayne's career – lots of connections but from relatively few sources – you need to diversify.
To explore the real potential of your network, you need to live in lots of worlds – work, church, PTA, youth sports, trade association outside your profession, etc.