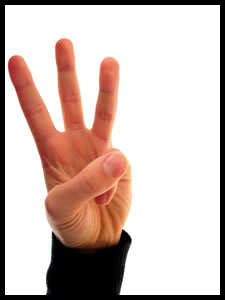 Networking is nothing new. In fact, it has been studied for years. As such, there are recurring themes within it. If you understand these three concepts, you will be ahead of the vast majority of the working population.
The Golden Rule of Networking: This rule states that effective networking is about giving to others first (with no expectation of any return) and simply hoping that things will come back to you. Your entire networking existence should be about finding ways to help or give to others … referrals, businesses, contacts, information, encouragement, your time … give, give, give. Trust me, it will come back to you.
The Quintessential Elements Of Networking Relationships: All things being equal, we do business with people we Know, Like, and Trust. In fact, all things being unequal, we still do things with those we Know, Like, and Trust. So everything you do involving others needs to center on you getting to KNOW them (and not necessarily them you) … you being perceived as LIKABLE to them … and you conducting yourself so they feel they can TRUST you.
Every Contact Has Opportunity: We are all a little guilty of this: Dismissing someone as not being of consequence to us. Know this, however, while everyone may not be your next employer or key business contact, everyone is somehow connected to one (directly or indirectly). Thus, treat everyone as if they have that potential and eventually good things will follow.
Understand (and really think about) these themes. They are important, as they serve the foundation upon which all effective networking activity is built.