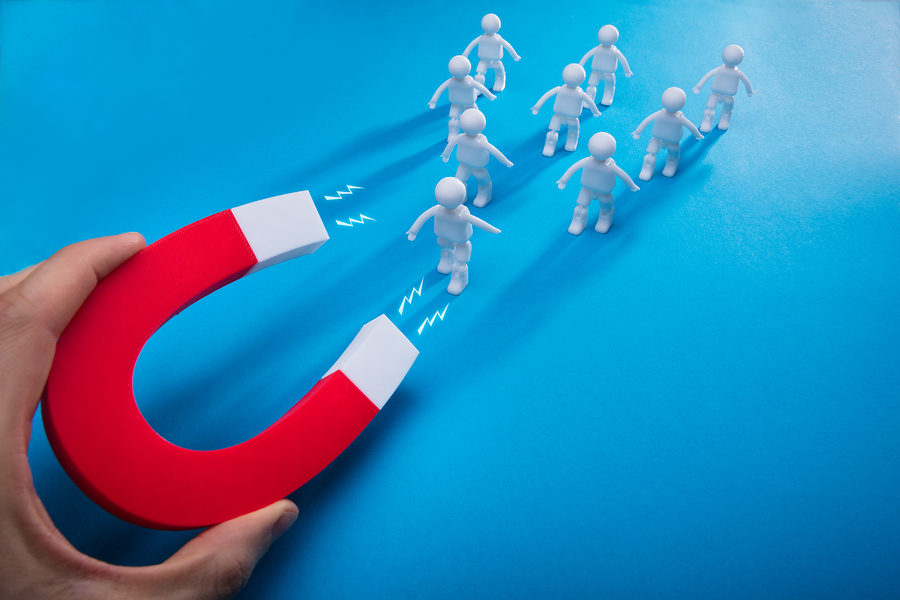 As author and consultant Paul Edwards says in his popular book, Business Beyond Business, "The difference between a pusher and a 'magnet' is that magnets create gravitational 'pull' that draws people towards them."
Edwards goes on to write that "pushers see people more like transactions to be carried out." The pusher believes that someone has money and they seek to get it. While the exchange is generally fair – money for a product or service – the pusher mindset is one of "what can this person do for me right now?"
Edwards indicates that magnets are different. They see people as untapped reservoirs of knowledge, ideas, passion, dreams and connections, in exchange for similar resources and energy.
With that, today, stop and look around. When you see someone new, see a wealth of long-term mutual potential. See a person with whom you can exchanges contacts, thoughts and opportunities. If you condition yourself to do this, you'll have the power to attract people to you.
---
Like what you've read? Prefer to hear it as a podcast or daily flash briefing? Subscribe to the Networking Rx Minute podcast here or wherever you get your podcasts.
---