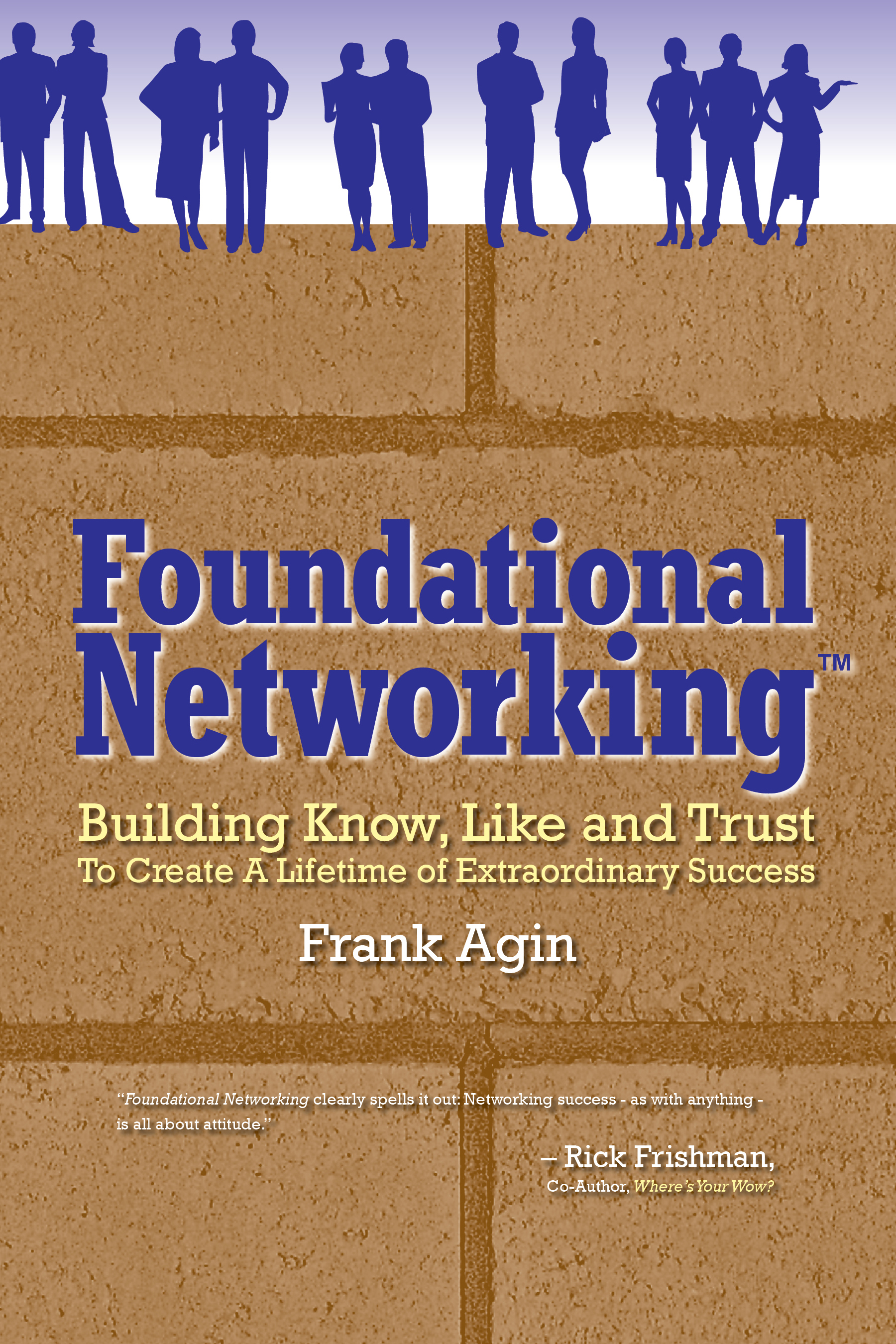 A Better Presence Means A Better Network
Effective professional networking is about building know, like and trust in your relationships. This is not a function of skills and techniques. Rather, you improve these networking relationships when you focus on your attitudes and habits.
What attitudes and habits improve your PRESENCE (how the world sees you)?  Presence is the impression you leave on others through in-person contact or communication. Here are some thoughts from Foundational Networking by Frank Agin, founder and CEO of AmSpirit Business Connections:
When used appropriately, humor will make people comfortable around you.
Always look for more in your life – both personally and professionally. Be the person working toward and expecting to achieve something wonderful. Others want to associate with potential more than a glorious past.
To energize others, give them a vision of where you are headed and how they are part of it.
Set examples of action and effort. Others are drawn to the benefit this could mean for them.
Always want more, but accept the circumstances and situation that life has given you. Accepting your circumstances makes others more comfortable in associating with you.
Work to find good qualities in people and adopt the attitude of wanting to like them. People want to be liked and want to associate with those who do like them.
Take an interest in others and work to make them feel comfortable around you. People are naturally attracted to those who make them feel comfortable.
Elements of good sportsmanship, you set a wonderful example that elevates your presence. People want to associate with a good sport whether or not things are going well. So be one.
Project on the outside a true reflection of your inside. Give a consistent view of you.
People want to associate with happy people. Think about things that make you happy and keep a smile on your face. Remember, a cheerful disposition will draw others to you.
Take pride in who you are and what you do. But, remember to be humble enough to recognize that everyone adds value to the world. People want to associate with those who have an appreciation of them.
All that you are (or are not) is simply a function of your achievements and failures. Do not be afraid to acknowledge your failings. This candor will draw others to you.
If you are interested in learning about the benefits associated with the AmSpirit Business Connections franchise opportunity, CLICK HERE.