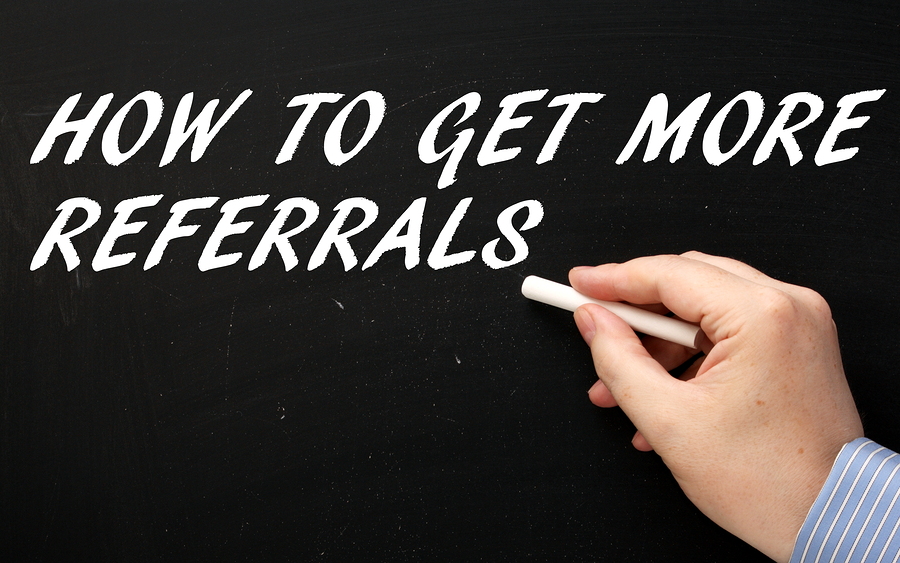 A Referral Machine
No doubt, you are ambitious. And you absolutely want to be more successful. Right?
But you're savvy too. You know that the road to greater success is not merely a brute force effort of working longer and harder. No, you know it's about working smarter.
You know you need a sales force. You know, a core of people who are working for you even when you're not working.
And, in reality, you've already got this. Your network. These are friends, colleagues, strategic partners and even former clients sending you prospective clients. These individuals are essentially a referral machine.
After all, referrals are the most effective means of creating long-term, sustainable success. Moreover, it's the best place to be in business … any business or any profession. At this point, your new clients are almost exclusively generated from people in your network. That's where you want to be, right?
So, ask yourself, "What am I doing today to create this referral machine?"
---
Like what you've read? Prefer to hear it as a podcast or daily flash briefing? Subscribe to the Networking Rx Minute podcast here or wherever you get your podcasts.