When you hear the term Brazilian blowout, you don't associate it with splitting wood on a cold winter's day. When you hear about canning foods, you don't think about haircuts, colors or perms. If you knew Todd Woods, however, any or all of these things might be part of the conversation.
 Woods is a hair designer at Village Hairsmiths on Granville Street in Gahanna. This vocation, however, was not something that he stumbled upon. He literally grew up in the business.
 As a young boy, in the 70's, Wood's father left his job at Western Electric, enrolled in cosmetology school, and opened Hair Perfections, a salon in Pickerington. His mother became the manager and did manicures when she was not tending to the books. Soon thereafter, his sister became part of the operations as a licensed cosmetologist.
 Where there was family, you would find Todd. Because much of the family was at the shop, he was there too helping with this and that. Thus, it was only natural that when he completed cosmetology school in 1984, he join the family team.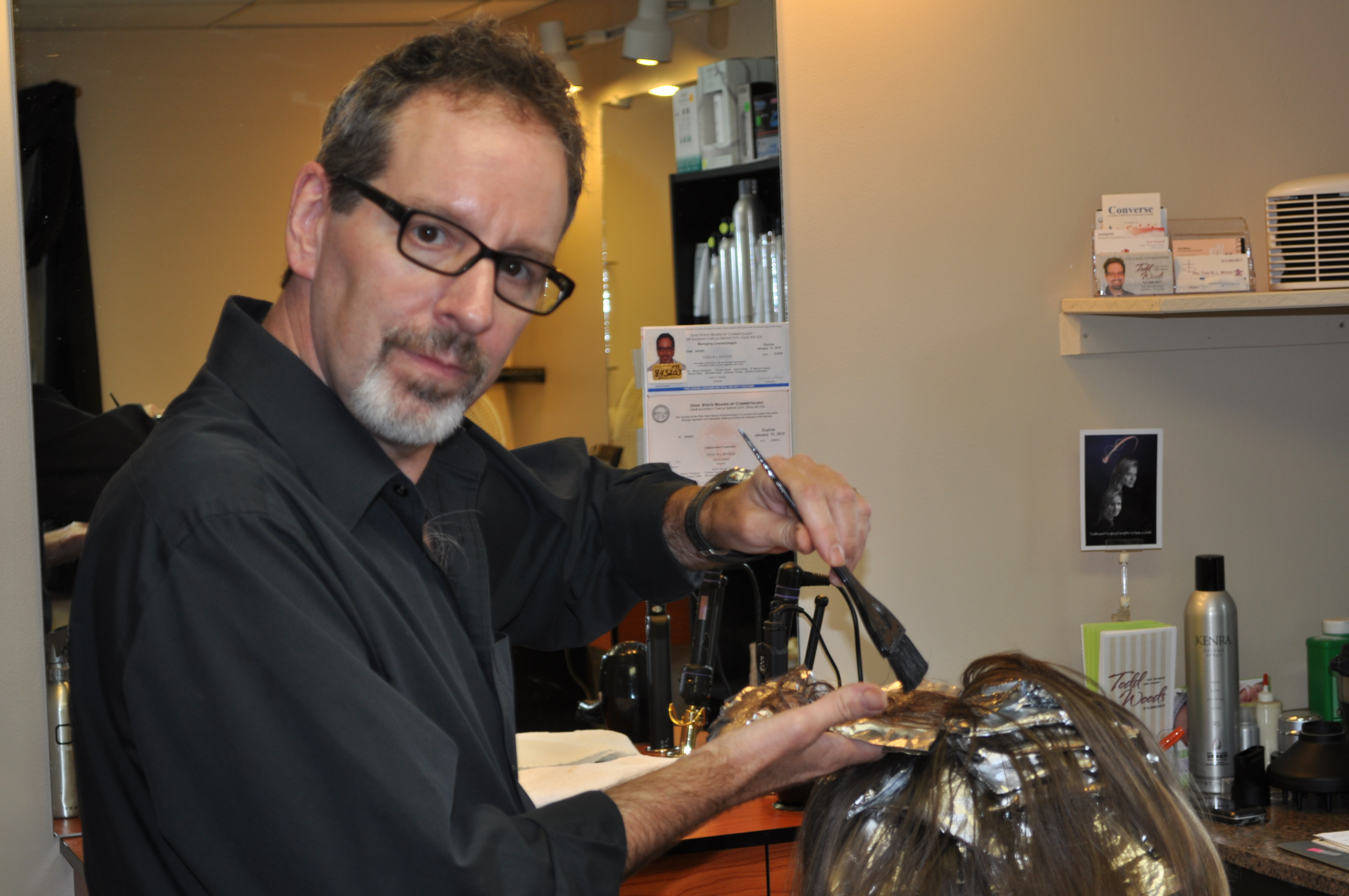 While he started working with his family, Todd knew that he wanted to venture off to bigger things. He toured as a platform artist with Kaleidoscope Design Team. After that, he spent five years as part of the L'Oreal Team of Advanced Color Educators, travelling the nation sharing ideas and insights on the latest products, theories, and techniques with cosmetologists at salons, beauty schools, and trade shows.
 All this knowledge and experience he brought back to Gahanna, Ohio, unveiling it on clientele and teaching fellow stylists, including his wife. While he returned to his central Ohio roots, that does not prevent Woods from exploring and keeping up on the latest practices and techniques. He has become versed in the Chi transformation hair straightening system as well as the latest weaves, waxes and "up do's."
 At the end of the day, however, Woods exits his world of beauty, glamour, and designer looks in favor of a simpler life. After helping his men and women clientele achieve that special look … after preparing that bride and her wedding party for that special day … after a day of eyelash tints and highlights, Woods retreats to home.
 At home, you will find that Todd Woods has transformed himself into a sort of mountain man. He splits wood to heat his humble dwelling on cooler days. He dries and cans food from the oversized garden that he and his wife plants. Moreover, he even makes a line of all-natural soaps (which his clients rave for, as it is available at Village Hairsmiths under the brand name Soaphenge).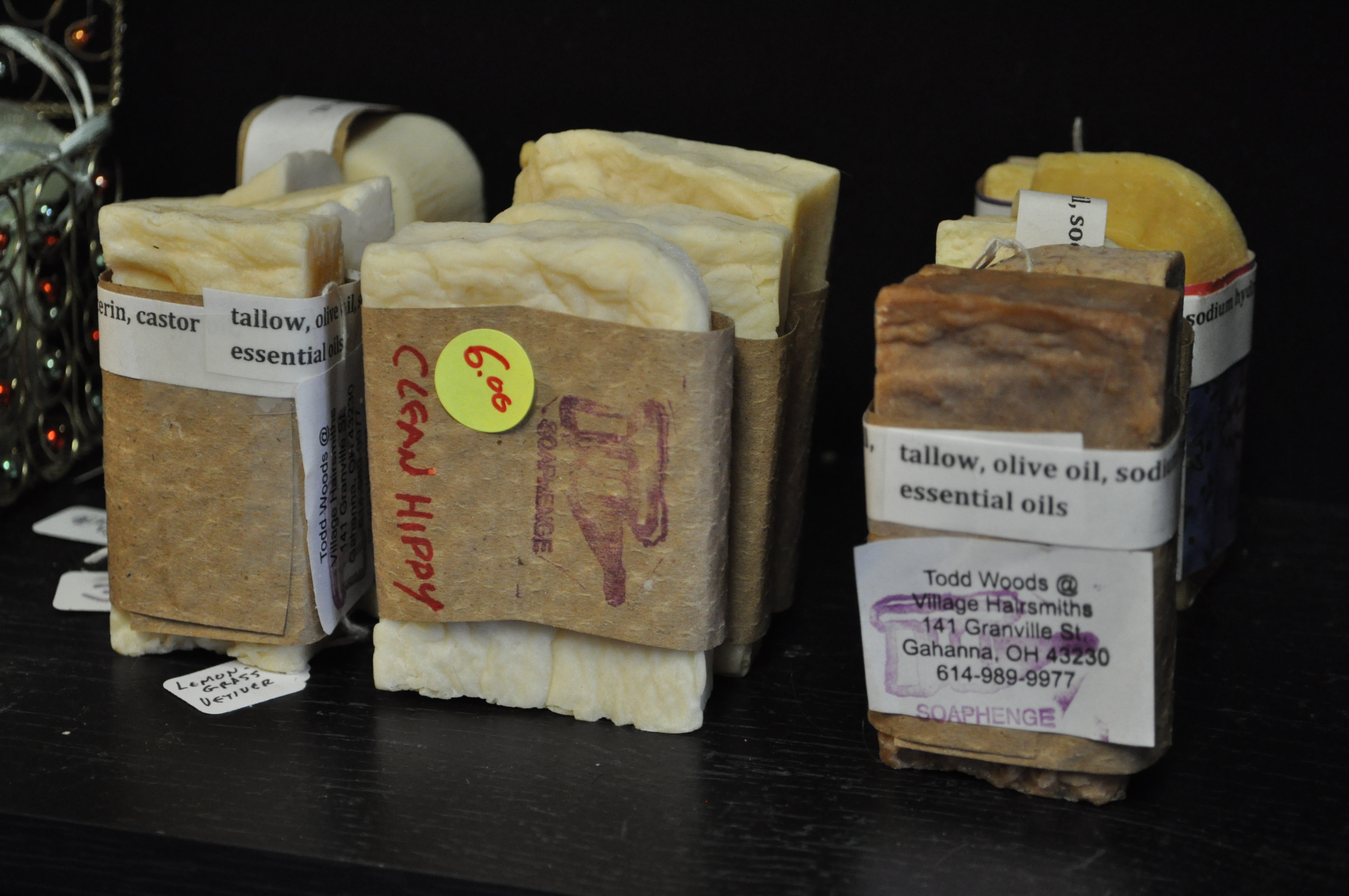 No doubt, a great look can make you feel energized and refreshed. Todd Woods does that for his clients. For himself to get that feeling, however, he just goes home.