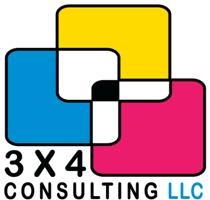 The use of capital letters in social media, IMing, and texting should be reserved for times when extreme emotion (i.e., anger) is felt. It has been widely accepted in IMing platforms as a form of yelling, but I have also seen it used for emphasis in the social media.
Using capital letters sparingly in print media adds a more professional touch. Like using underlining in HTML coding, all-caps letters can be a good addition for emphasis, but only if there is no other way to call attention to that text or if it has to be all-caps (i.e., headline or call-to-action, such as "TODAY"). Using larger text in a different color is a good alternative, particularly if used in lowercase. Using a different member of the same font family is also accepted and professional. Sometimes you can mix serif and sans-serif by using one for emphasis and the other for your body text, but this depends on which two fonts are used.
One reason to not use capital letters all the time throughout your print media is the difficulty of readability; simply put, using capital letters can make it more difficult to read what was written. Another reason is the font or typeface itself. If you are using Brush (a calligraphic-type font) in all-caps throughout your print media (let's say a postcard), the shapes of the letters in this particular typeface make it impossible to clearly read the contents. Keep it simple so your marketing material looks great in print!
Happy designing!
Cheers,
Lisa