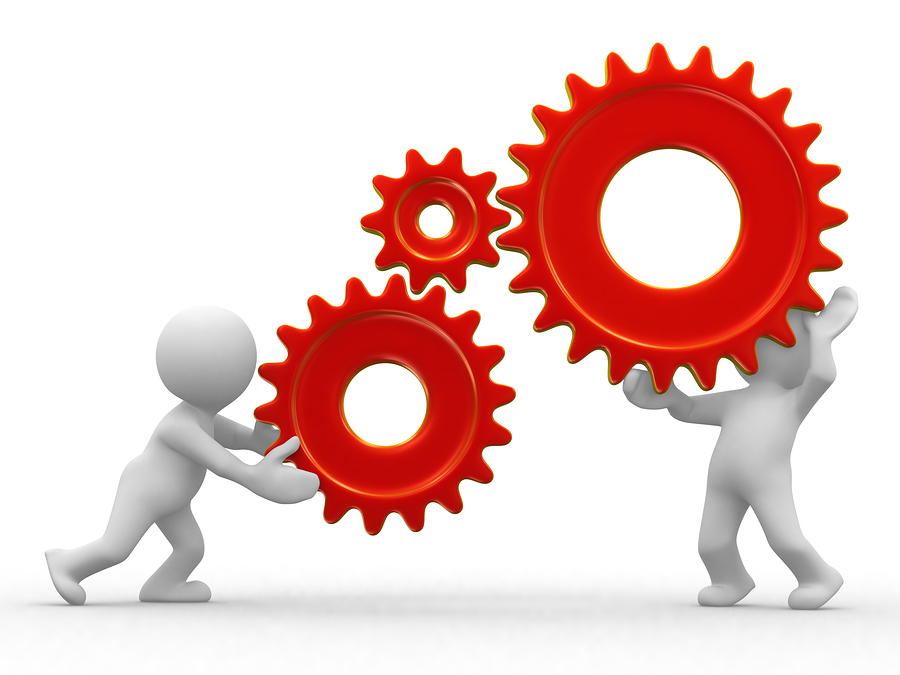 You have established relationships and you have empowered that network. Great! Know this, however, there is no such thing as perpetual motion. Far too often, people work hard to create a referral machine only to watch it "peter out" or break down altogether because they erroneously assume that an empowered network will just keep kicking out referrals.
Think of creating a referral machine like pushing a car: You have to work really hard to get the car rolling. Once the car is rolling you do not have to exert much force to keep it moving, but it still takes mild effort (and you dare not let it come to a stop, because then it is like starting over).
With creating a referral machine, the establishing relationships and empowering the network is the Herculean push to get things moving, the mild force to keep it all moving involves three things.
Ask … Continue to ask for ways you can help your network. Yes, continue to ask for referrals, but also ask for things that your network might not see. From time to time, someone will become frustrated with their network because it is not referring something that seems obvious to them. Remember those who make up your referral machine do not live in your world. They do not always see it the way you do. Do not be afraid to ask.
"Can you introduce me to this person?"
"Could you get me an opportunity to speak at this event?"
"Would you keep your eye open for this?"
Do not be afraid that your network will be annoyed. Remember, if you do it right they know you, like you, and trust you.
Appreciate … Second, no matter what your network does for you, thank them. If they send you a referral or do anything of value, fall all over yourself thanking them. Celebrate your joy with them.
If a referral goes nowhere, fall all over yourself thanking them. Why? First, the glass is always half full. The fact they are thinking of you is an excuse enough to celebrate. Your referral machine is working!
Second, appreciation is a wonderful motivator. You dole it out and people want more. And they will do what is necessary to get more. Know this, few people "thank" others. Therefore you will really set yourself apart when you show appreciation towards others.
Clarify … Finally, no matter how well you educate and empower, your network is going to get it wrong from time to time. They want to help you, but they are going to send you referrals that are, well, bad.
So what? Don't get frustrated. Remember, the glass is half full. They want to help and they are trying. Take the opportunity to reconnect with them and clarify. One small correction in how they are perceiving what is a good referral for you could spell the difference between continued bad referrals and a great new client.