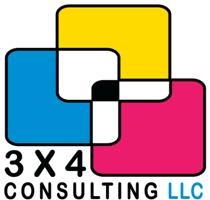 Designing a document for print sounds pretty easy: you put some text together on a page, add a photo or some clipart, slip in a small call-out box and – whammo! Instant document design.
It can be this easy, but there's a few simple steps to remember. I'll explore these over the next couple of days. Today I'm going to talk about that call-out box in my example.
A call-out box is nothing more than a box shaded 20% with black text. Sometimes it is designed with a dark background and white text. The basic function is to call attention to specific information. A good example of this are the little boxes newspapers sometimes use when describing a new movie review: the box may contain information about the name of the movie, rating given by the movie industry, main cast of characters and a short synopsis. This information is treated in this manner so the viewer can easily find it. The call-out box can also be a light-shaded box following the long margin of a document with text inside. The size of the box doesn't matter, but the visual appeal does.
In order to make this box visually effective, you have to leave some space between the edgs of the box and the edges of the text box. This can be done by either by increasing the paragraph margins by one-eighth of an inch on all four sides, or by adding some inset spacing to the text box on all four sides. The number isn't hard and fast; you can add or subtract space to make it visually appealing, but do add some space. If the text butts up against the sides of the call-out box, the viewer's eyes tend to stop reading. Adding space allows for continuity and flow, and helps the text look great in print.
Cheers,
Lisa