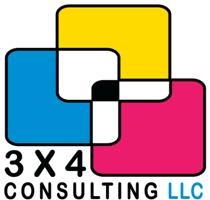 Businesses need as much help as they can get in order to market themselves in this economy. A good flier can describe a special event and help drive traffic back to your store front. A bad flier can make a negative impact if the information isn't clear or poorly designed. Below are a few tips I've learned over the years to make a better flier.
1. Define the purpose. Why do you need to make a flier? Are you just trying to advertise for new business? Are you letting people know you've moved to a new location? Do you have a special event coming up? Are you selling something for a limited time? Make sure you have a specific
purpose for your flier; otherwise, it will look like you threw spaghetti at a wall in the hopes something would stick.
2. Define the target market. Sometimes this can be accomplished by defining the purpose, as stated above. For example, say you are holding a roller-skating event from 8pm-midnight. You could target both the teenage crowd and adults, or just stay with the teens. You could break it down
further by the type of music the DJ will play and whether or not to offer something for paying admission, such as Silly Bandz or a glow-in-the-dark necklace.
3. Choose your words carefully. If you have a coupon that requires an expiration date, list it. If you are offering this event only on Friday nights, say so. Give enough information about the offer or event to make people want to come. Otherwise, it's a waste of time and paper. Be sure to list a special price if you have one, especially if it's only for a certain timeframe; list the regular price either below the special or in a disclaimer. Be sure to include a "call to action" if applicable.
4. Use artwork as a visual aid. This is the one area some people aren't sure what to do. Most do not err on the side of caution and tend to load up the flier with all kinds of clipart they think is cool. Two problems arise from this: first, it looks very cluttered and junky, losing the point of the message; second, many times the artwork used does not relate to the event. Back to our skating example. If you're targeting teens, rather than using a schoolbus, you might use photos of teens on skates, or maybe a photo of a skate on the floor. If you decide to use clipart, you might use artwork that revolves around music, or maybe a grunge background with speakers. VERY IMPORTANT: include your company's logo for branding and recognition.
5. Choose colors and paper wisely. Color makes an impressive statement but only if it isn't overused. Black and white can make a striking impression, particularly on astro-bright paper, but drop shadows make give the flier a "dirty" look. The same goes for the paper: did you want to print this on 100 gloss book stock, 16pt. cardstock, or just regular copy paper? Always take into account your target market, not just your budget.
6. Putting the pieces together. Try to think of your flier as a physical collage rather than a "sheet" of paper on a screen. Everything on a flier is a separate element: the text, the paper, the artwork — all separate elements of a puzzle that, when put together, makes a straightforward and clear message. Don't make the artwork so big it overtakes the text. You can use different typefaces, but no more than three should be used on any separate marketing piece. Determine what your most important points are and make those big enough to stand out. If using color, use on these important pieces to give more visual identity and help create a sense of urgency (depending on the text).
7. Please press PRINT. Who will be printing this masterpiece? If you are intending to print from your own inkjet or laserjet, choose paper that best works with your printer. If you are not sure what to use, consult your owner's manual or search engine on the web. Determine how many fliers you will be printing and buy enough paper to cover that plus an extra twenty or so, in case some of the fliers don't print exactly right. If choosing a print shop, be ready to ask some questions – and not just about cost! Please refer to my post "Ready…Set…Print?" for tips on taking your files to a print shop.
That's it! You're done and ready to show off your flier to the world!
Now it's your turn! What were some of the challenges you faced when creating your own flier? How did you overcome these challenges?
Cheers,
Lisa