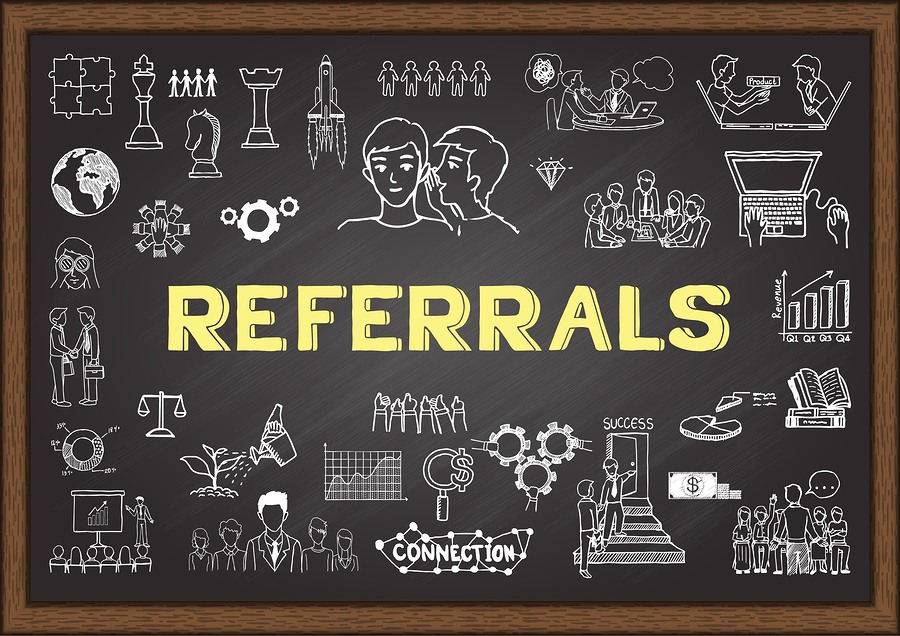 In his book Beyond Referrals: How To Use the Perpetual Revenue System to Convert Referrals into High-Value Clients, best-selling author Bill Cates shares his thoughts on the litany of benefits that referrals offer. One is that referrals beget referrals. Cates shares:
"A client obtained through a referral is more likely to give referrals. And since many clients will give you multiple referrals over time, your business growth is exponential."
Yes, Cates is correct, one referral leads to more and more referrals. For this reason, if you're in business you should invest time into activities that build referral opportunities.
Make time to attend events where you can be known and get to know others.
Volunteer your time in the community (and allot time for your team to do the same).
Take the time to do something extraordinary for significant contacts and clients on their special days.
Invest this time in referral opportunities, as the rate of return is unmatched.
---
Like what you've read? Prefer to hear it as a podcast or daily flash briefing? Subscribe to the Networking Rx Minute podcast here or wherever you get your podcasts.