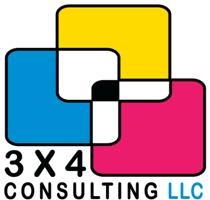 Have you ever created a print job for a client, sent it to your print shop, then picked it up only to have the client find a typo? Unfortunately, this senario happens more often than you might think. Several months ago I was perusing my favorite magazine when I came across an advertisement for a new online company; the ad looked great – except for two glaring typos. Early spring 2010 I was visiting the vendor booths at our local Womens Expo, and an advertisement at a landscaper's booth had a large typo – unfortunately after over 10K copies had been printed.
Typos are an unfortunate part of creating advertising, but it does not always have to be the case. A professional designer/proofreader can help you go through your copy through for both accuracy and readability. A professional designer/proofreader can help you shine above the rest of the competition by coming across to the consumer as highly professional rather than "I just threw this together at the last minute."
Here's a few tips to consider:
Outside eyes. Always have another pair of eyes look your work over, preferably someone that is outside your company. You should still use the spell-checker option, but don't trust the program or your own eyes to see everything. Having another pair of eyes unfamiliar with your work can save you time, money, and embarrassment.
Read backwards. This might sound strange, but reading backwards does help catch typos or misused words. The human brain becomes accustomed to making adjustments visually, which can be applied to typos and misspellings. Remember the landscaper's booth at the expo? The people in the booth told me they had at least 14 people read through the copy, yet no one caught the typo. Why? The human brain finished the word, so to most just glancing through, the typo would not stand out. I saw it by reading the copy backwards.
Check dates and times. This might sound elementary, but after having working in a newspaper for over six years, it was surprising how many times people called in to complain about a wrong date or time for an event published in our newspaper. Always send in your event information typed out for ease of reading on the part of the editors/reporters; this also allows them to copy/paste the information so nothing has to be typed out. Before you hit the SEND button, however, read through for accuracy. If it does print wrong, go back through your copy before calling to complain.
Turn on grammar/spell checks. You may have won the National Spelling Bee as an elementary student, but even the best of us make mistakes. Turning on the grammar and spell checks in your software will help keep those mistakes to a bare minimum.
Copy/Paste your text into a word editor. This mostly applies to those of us who blog regularly. If you are not using a word editor to write your copy prior to posting, it is highly recommended this be done. This allows the spell check and grammar check to help you prepare your copy as error-free as possible.
Now it's your turn! What steps do you take when proofreading? What works and what doesn't?
Cheers,
Lisa